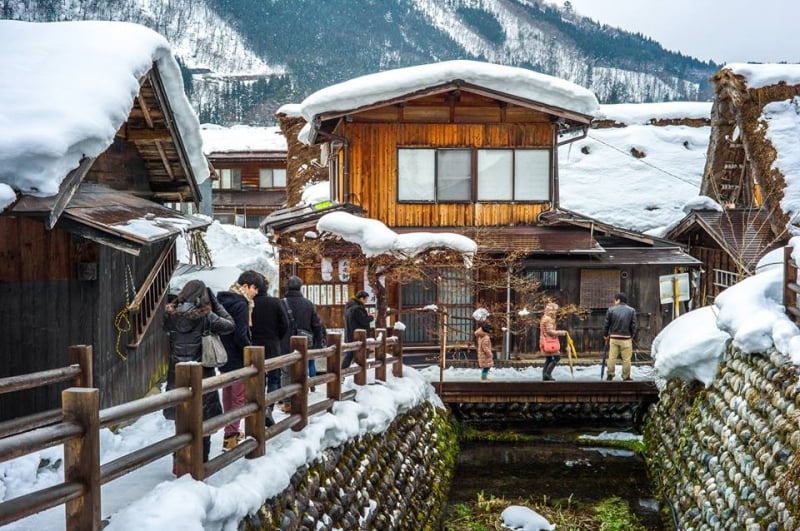 With a view like this, the cold will definitely not bother you in any way.
This UNESCO World Heritage Site in Japan's Gifu prefecture transforms into one of the most magical places on Earth during winter.
Whether it's the bustling shopping streets in Tokyo, gorgeously saccharine sakura flowers during spring or its abundance of rustic temples and shrines, Japan is a country that allures over and over again. From the shopaholics to foodies, nature-lovers and culture vultures, Japan certainly has got it all to cater to every type of traveller. And guess what? Here's one more thing that we can add to the list for Japan being one of the most versatile holiday destinations – winter wonderland.
Located in the Gifu prefecture of Japan lies Shirakawa-go, a picturesque mountain village that is located at the foot of Mt. Haku-san. Come winter, this idyllic little town transforms into the most splendid winter wonderland, receiving snowfall that can reach up to two metres every single year!
Source: A Look Into Shirakawa-go, Japan's Winter Wonderland