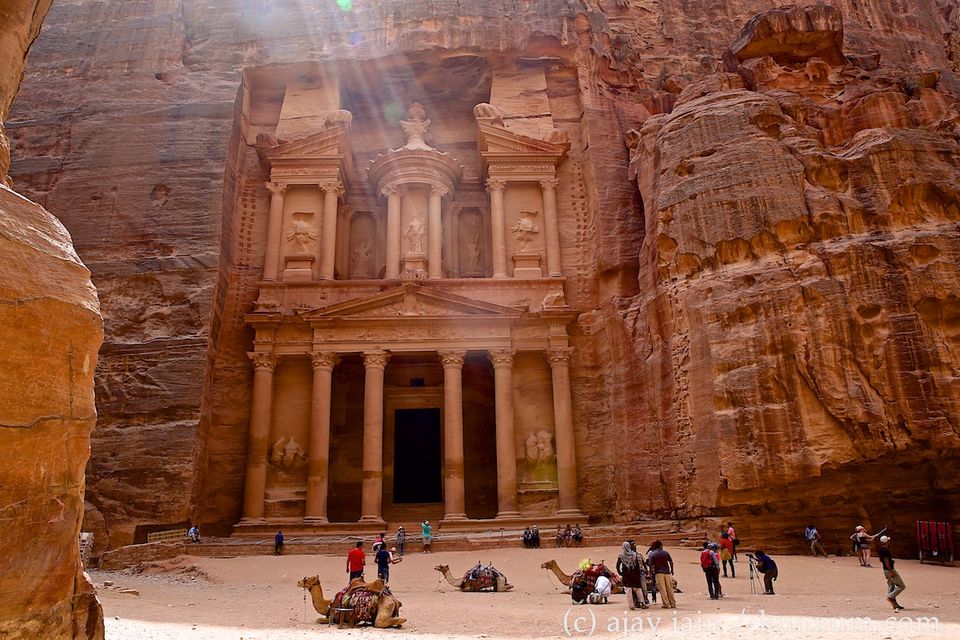 I have been to Jordan twice and can go back a few more times. Not just to re-visit the wonders I have already experienced but also to discover new ones. And to meet even more Jordanians – they are a wonderful lot to put it simply.
Despite being surrounded by noisy and quarrelling neighbours, Jordan bought its peace decades ago. It is literally an oasis of calm where multiple nationalities, religions and histories co-exist in harmony. The country its proud of its heritage, and its manmade and natural wonders. A destination fully deserving to feature in the Kunzum 100 Great Journeys.
JORDAN: A 6-DAY ITINERARY
DAY 0: LAND IN JORDAN
This is likely to be the day you land in the capital Amman, located on a hill between the desert and the fertile Jordan Valley. You may or may not have time and energy to go around the city.