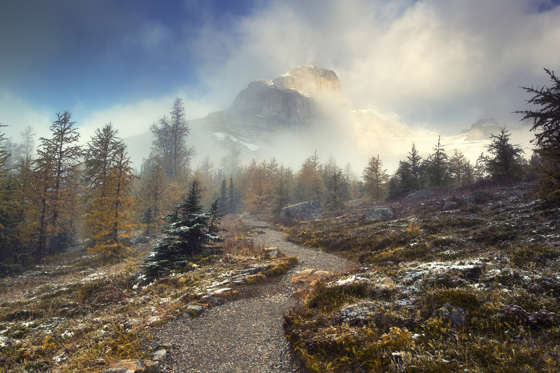 There is nothing like a walk down a beautiful pathway to refresh your soul. Here are some gorgeous walkways around the world that you need to explore.
NEPAL
The birthplace of the Buddha, with the world's highest mountain—Mt. Everest—it is well known for its snow peaks, monasteries and wild national parks. According to the figures from the World Conversation Monitoring Centre, the country is known to have around 1,240 known species of birds, mammals, reptiles and amphibians.
DURDLE DOOR, DORSET, UK
A natural limestone arch, this pathway is located on the Jurassic Coast near Lulworth in Dorset, U.K. The magnificent structure, formed around 140 million years ago, attracts millions of visitors each year. The walk to the site from the chalk hills offers spectacular coastal views. Durdle Door is privately owned by the Weld family.
BAMBOO PARK, KYOTO, JAPAN