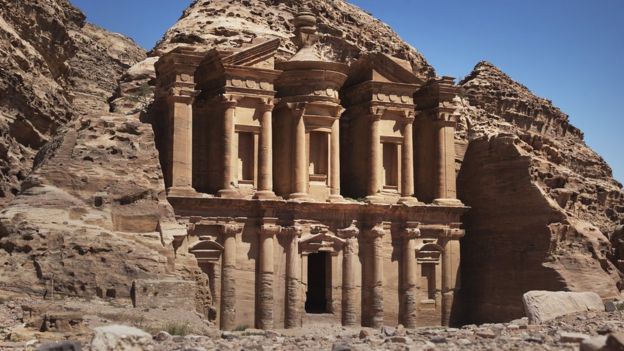 Animal rights group Peta has launched an international campaign to try to end the mistreatment of working animals in the ancient city of Petra in Jordan.
Peta says donkeys, horses and camels are beaten and forced to carry visitors in extreme heat without shade or water.
Jordanian and international groups say they are already working with the animals' owners to improve conditions.
They fear warning off tourists could prove counter-productive by depriving the animals' owners of income.
Petra is one of the wonders of the world. Carved out of rock, the sudden entrance into the ancient Nabatean city through a narrow passage is breathtaking.
It is the crown jewel of the Jordanian tourist industry. But there has long been concern about the treatment of the more than 1,300 working animals there.
Donkeys haul tourists up 900 steep and eroded steps to the Monastery.