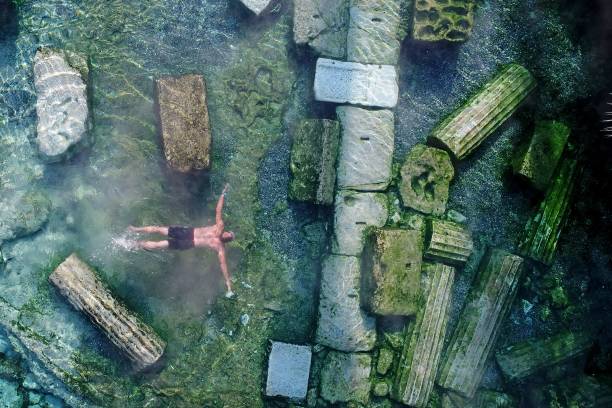 Mudslides struck California and the Sahara saw snow.
The world watched this week as severe mudslides devastated communities in Southern California, just weeks after wildfires blazed through the region. The mudslides have killed at least 17 people.
And while much of the Northern Hemisphere and even the Sahara Desert experienced chilly weather, countries south of the equator found ways to beat the heat. In Australia, which recorded the highest temperatures in the world this week, children splashed around in park fountains.
While conflict and political turmoil throughout much of the world, positivity remained a powerful force in culture. In an iconic moment, Oprah Winfrey ascended to the stage at Sunday night's Golden Globes ceremony and delivered a strong message to people of color and women facing oppression.
"I want all the girls watching here to know that a new day is on the horizon," Winfrey said.