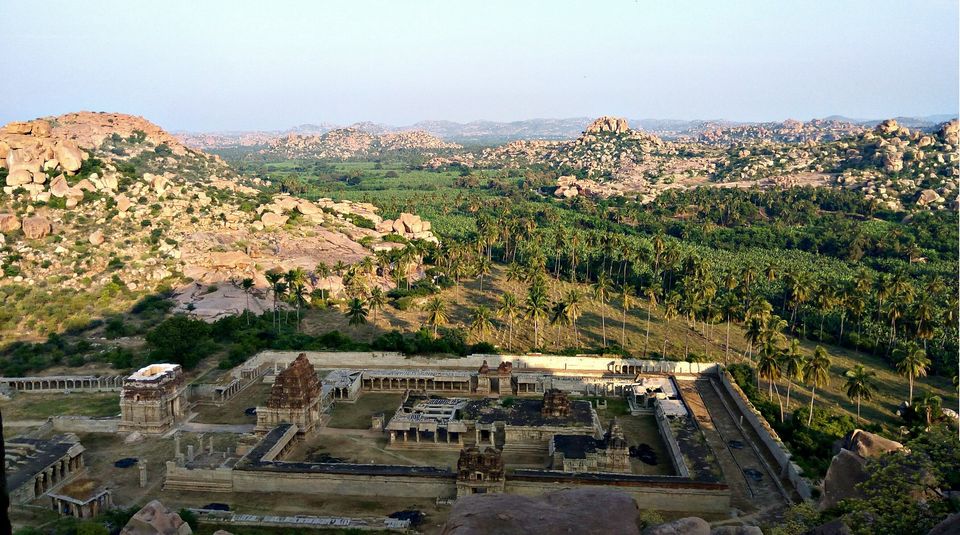 Sitting on a mighty stone gazing at the sunset glittering orange shades all over it's circumference.It is almost impossible to watch a sunset and not dream.Sunsets are proof that endings can often be beautiful too.Reality struck and i grinned thinking about the thoughts of the adventure i had in past couple of days!
A jobless guy,a week's time for next venture and a Solo trip before the new beginning.
That's how Hampi was planned!
With no pre knowledge about the place i boarded a train without any hotel's booking and return ticket.
What I found was at Hampi, the past comes alive. It's a journey into the world of kings, battles, magnificent monuments and tales of the bygone era.
Hampi is a village and temple town recognised as a UNESCO World Heritage Site. It was one of the richest during its prime.