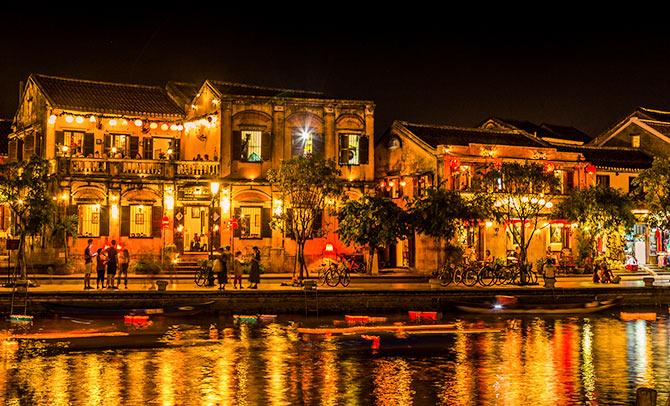 Geetanjali Krishna landed in the ancient Vietnamese city of Hoi An in the midst of a typhoon warning!
Rain splattered the windows of the plane as we landed at Da Nang airport. The sky was leaden, the ground, sodden. Although we had known that we were planning a vacation in Vietnam during its wettest months of November and December, we'd foolishly hoped to get lucky with the weather.
'There go our plans to chill out on some of the best beaches in Vietnam.' said my husband, little realising worse was in store.
For when we exited the airport, we were told that the storm we had just flown through had been upgraded to a typhoon named Damrey the worst to hit Vietnam since 2001.
We rode to the hotel in silence, looking longingly at the fast rising River Thu Bon in Hoi An.