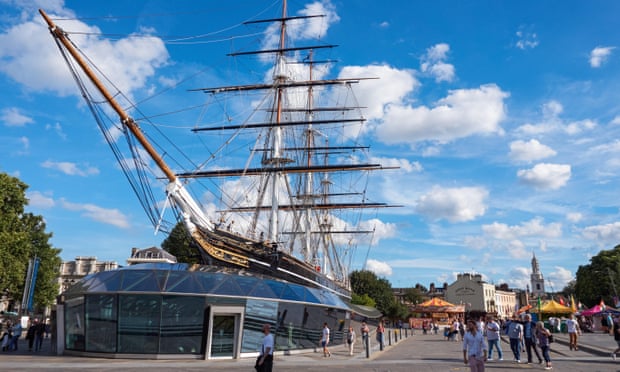 While visitor numbers soar, workers are paid below the living wage in employment practices recalling the navy in the 19th century.
Braving the high seas and undertaking physically demanding work, the crew of the Cutty Sark might have expected pay to match. Instead, by 1882 the men who sailed what was once Britain's fastest ship earned just one pound and eight shillings (£1.40) a month – less than agricultural labourers of the time.
More than a century later the custodians of Britain's naval heritage are at the centre of a struggle over pay and working conditions at the vessel's final resting place. In Britain's first industrial action of 2018, some of the lowest-paid employees of the Royal Museums Greenwich will go on strike on Monday to protest against changes to their hours, meaning longer shifts and shorter breaks for the same wage.
The museum in south-east London buzzed as usual this weekend.