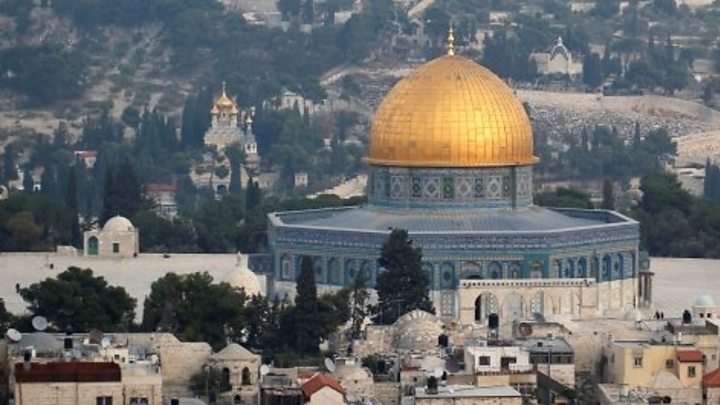 Israel's transport minister wants to dig a railway tunnel under Jerusalem's Old City and name a station next to the Western Wall after Donald Trump.
Yisrael Katz said he wanted to honour the US president for his decision to recognise the city as Israel's capital.
The Western Wall is the holiest site where Jews are permitted to pray.
The proposed new railway tunnel and station would form part of an extension of a high-speed line from Tel Aviv that is set to open next year.
Previous Israeli excavation work around the compound behind the Western Wall, known to Muslims as Haram al-Sharif (Noble Sanctuary) and to Jews as Temple Mount, has triggered Palestinian protests.
The UN cultural agency Unesco, which has designated the Old City a World Heritage site, has also expressed concern about tunnelling and excavations.