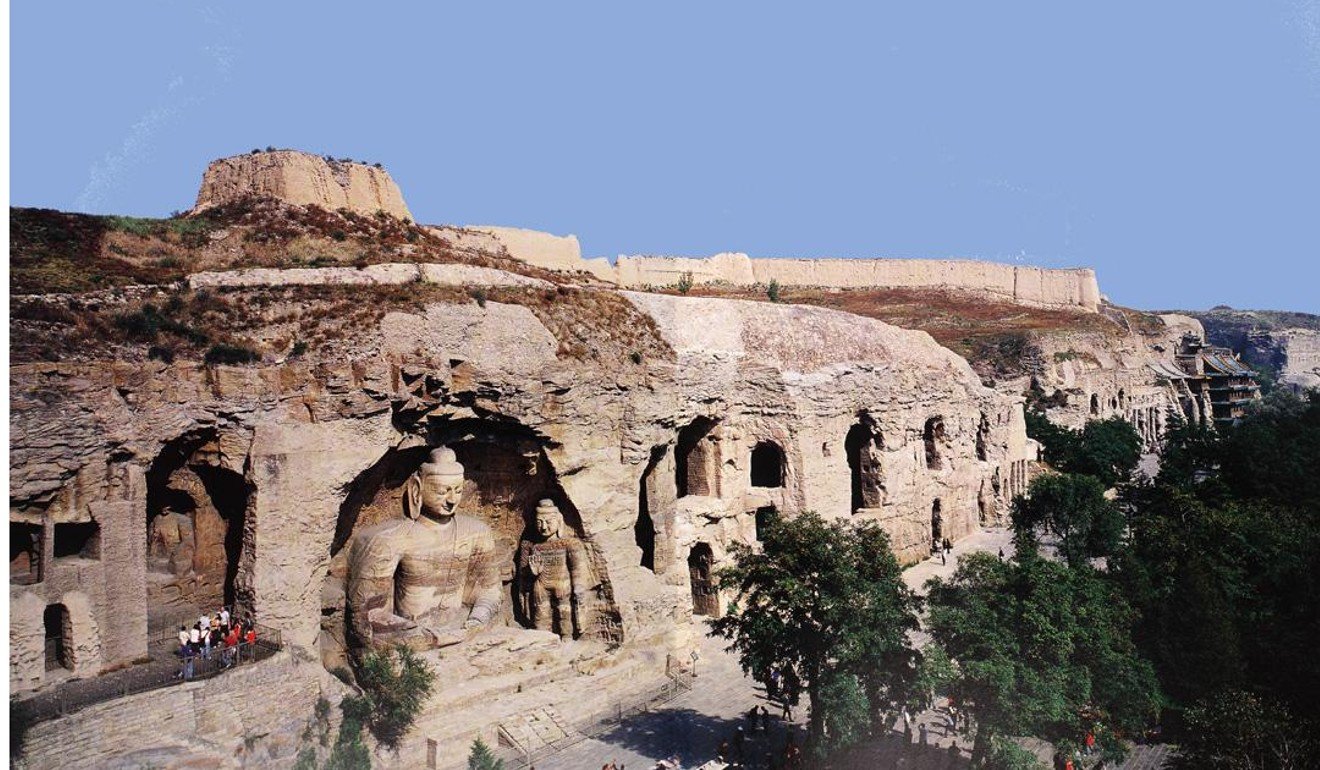 State news agency Xinhua reported that it took six months and 20 3D printers working around the clock to print the 17.9-metre long, 13.6-metre wide and 10-metre tall grotto.
Its dimensions mirror exactly the largest Buddhist sculptural cave at Yungang Grottoes, a Unesco World Heritage Site in Shanxi province.
The project, jointly developed by researchers from Zhejiang University and the administrators of Yungang Grottoes, is the first time that 3D printing technology has been used to replicate a cultural relic, experts told Xinhua.
The replica has now gone on display to the public in Qingdao in the eastern province of Shandong.
The reproduction used data from nearly 10,000 photographs taken over a two-year period to plot the exact shape and dimensions of the grotto, producing 852 different sections to be assembled into the whole.