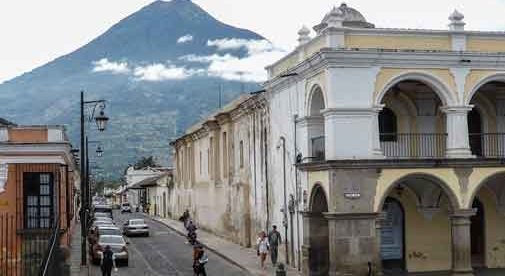 Globetrotters fall in love with history-steeped cobblestone streets, lined with colorful houses set against a backdrop of vibrant Maya culture and dramatic volcanic scenery.
This is La Antigua, Guatemala, a UNESCO World Heritage Site, colonial city, and former capital cradled in the Panchoy Valley between three majestic volcanoes in the central Guatemalan highlands.
The city has a prolific volunteer and traveler scene as well as a thriving expat community as many visitors find life so enticing here they decide to make Antigua their part-time base or permanent home. This happened to me.
Like many before me, I came to Antigua to study Spanish as I'd heard the locals here spoke with a clear accent.