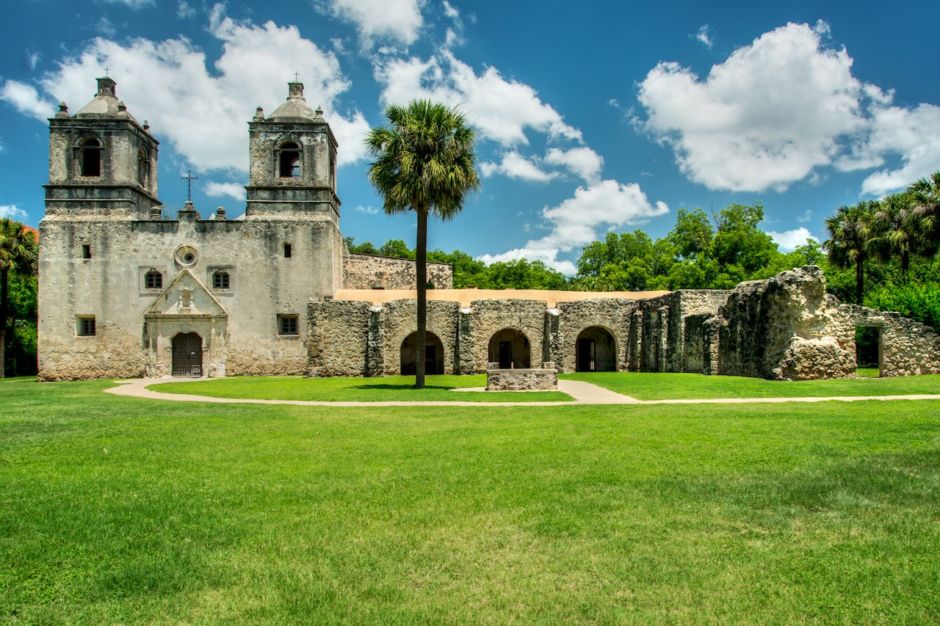 Happy 300th, San Antonio!
San Antonio is having a birthday, and it's a big one — the Alamo City is turning a whopping 300 years old. How many other places in the US can say that?
And there's tons more you probably didn't know about the city. Let's celebrate its Tricentennial with margaritas and tres leches on the River Walk, but let's also get down to business: Here's what else you should know about San Antonio.
1. The only UNESCO World Heritage Site in Texas is right here.
You probably know the Alamo — it was a mission and fortress compound established in the 1700s and the site of the infamous Battle of the Alamo in 1836. But San Antonio has four other historical missions, too: Mission San Juan, Mission San José, Mission Espada, and Mission Concepción.