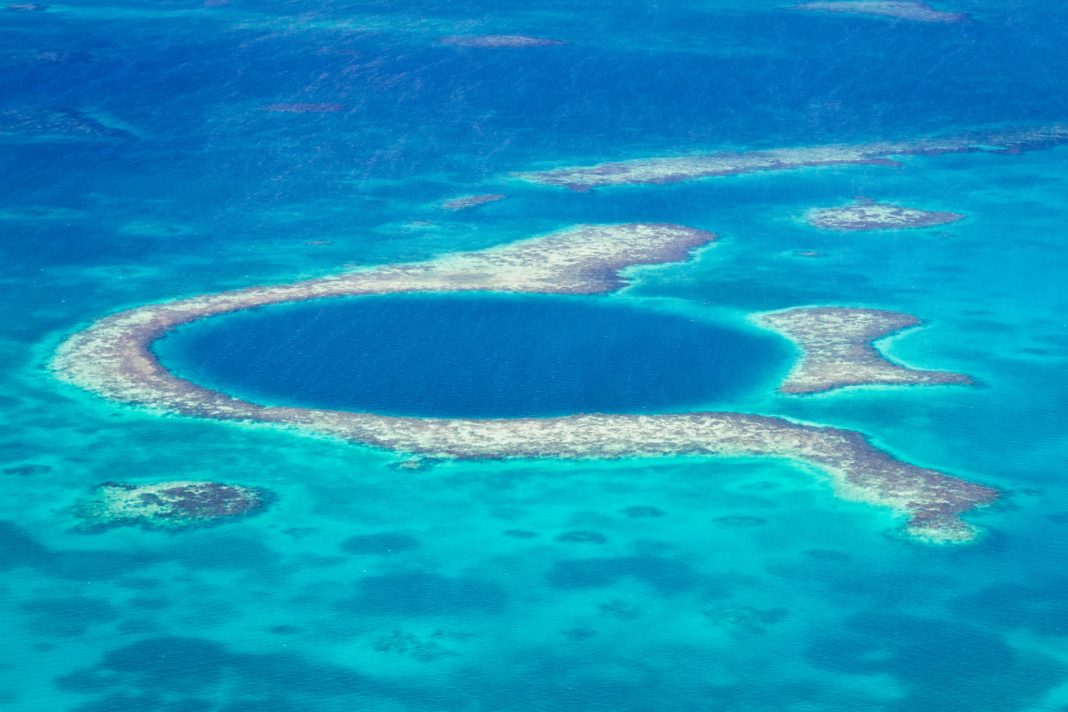 While the Belize Blue Hole is a key draw for divers, there is many other aspect of diving to attract the dedicated scuba diver.
Belize, to divers the mere mention of the name, brings forth an iconic image of the Belize Blue Hole. Even non-divers often recognize aerial photographs of the blue hole thanks to Jacques Yves Cousteau's television series "The Undersea World of Jacques Cousteau". His episode "Secrets of the Sunken Caves" back in March 1971 featured the blue hole and brought it to the worlds attention. That sparked the interest that remains today.
Belize – Beyond the Blue Hole
Belize is a Central American country with a growing reputation as a tourism and retirement destination. Previously known as British Honduras, it has long been a special dive destination thanks to the Belize Blue Hole, the atolls and the Belize Barrier Reef.