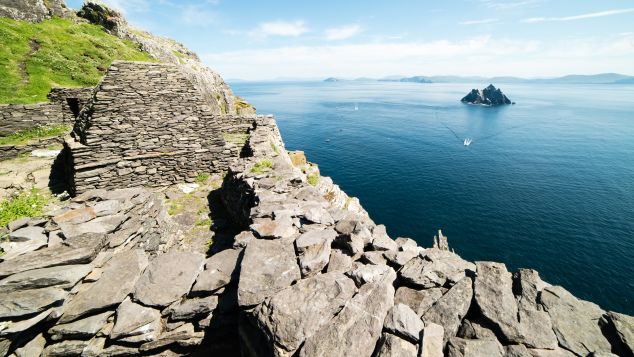 Thanks to the giant advertisement that is "Star Wars," Ireland's ruggedly beautiful Skellig Islands feel the Force of tourism.
Skellig Michael, Ireland (CNN) — A rocky pyramid emerges out of a dark blue sea. It is cinematic even before you add the Millennium Falcon.
You can see why "Star Wars" producers chose Skellig Michael as a location in a galaxy far, far away.
The small rocky island sits about 8 miles off the southwest coast of Ireland. It hosts a UNESCO World Heritage Site, an ancient Christian monastery famous for its architecture consisting of stone "beehive" huts built without mortar.
The otherworldly appearance of the island as well as its secure, hard-to-get-to location may have been among the reasons monks were drawn to the island as well.