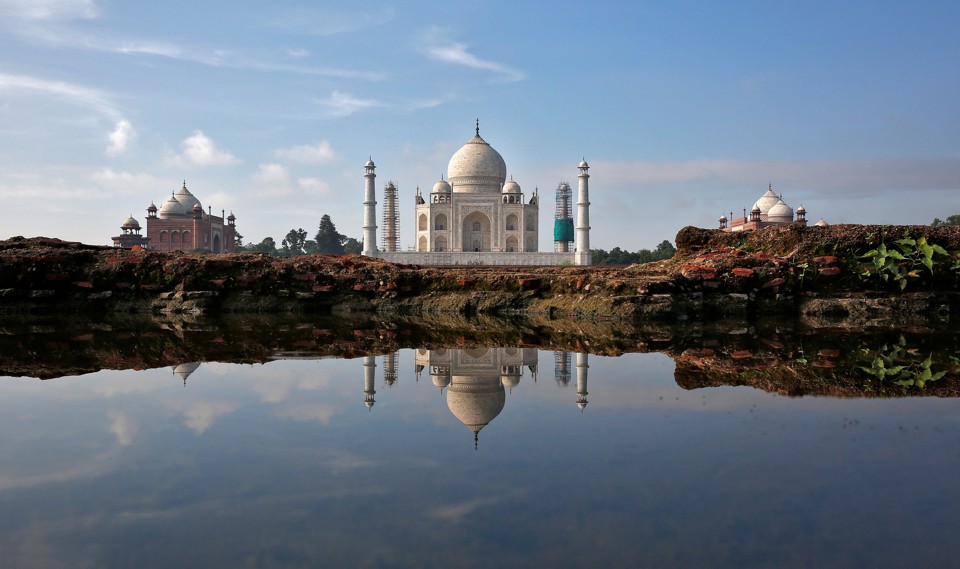 "The challenge to the Indian-ness of the Taj Mahal is a challenge to the Indian-ness of Muslims".
Perhaps no single building is more associated with India and Indian history than the Taj Mahal. The story behind the building is almost as famous as its architecture, a paragon of the Indo-Islamic style. In the mid-17th century, the grieving Mughal emperor Shah Jahan, using 20,000 laborers over 20 years, constructed the enormous mausoleum for his beloved wife, Mumtaz Mahal, after she died during childbirth.
In time, the Taj Mahal, with its milky white, meticulously carved and decorated marble walls, became an eternal symbol of love and Mughal extravagance; Bengali poet Rabindranath Tagore once described it as "a teardrop on the cheek of time." Designated an UNESCO World Heritage Site in 1983, it receives over 7 million visitors each year.