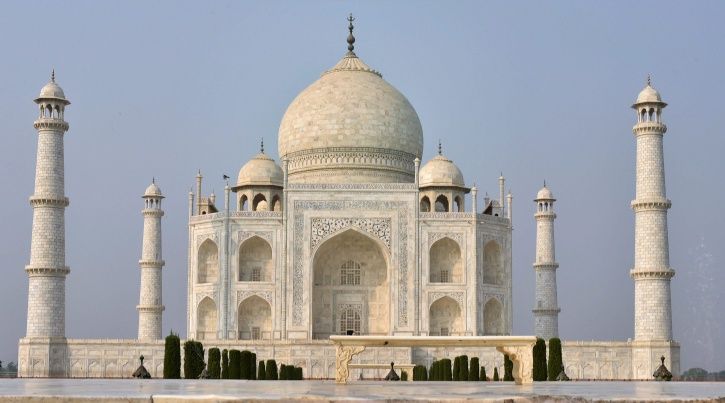 Tourists can walk 1.5 kms up to the Taj Mahal, the court said.
The Supreme Court has refused to lift the status quo order on construction of a multi-level parking near the iconic Taj Mahal, saying there is no harm in tourists walking up to the monument.
"You can't get Taj again if it is destroyed. As it is, pollution in Agra is very high. We don't want you to have an ad hoc measures. Have a long-term perspective to protect the monument. You don't have a vision document for the protection of Taj. That's the whole problem," the court told the Uttar Pradesh government on Monday.
The apex court rapped the state government for not coming out with a comprehensive policy to protect and preserve the beauty of Taj Mahal, saying "we need sustainable development".