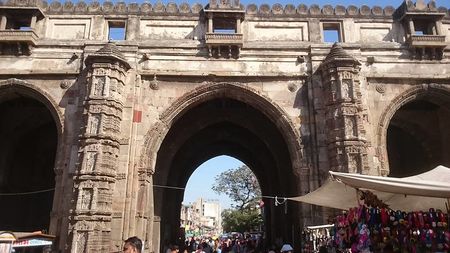 Ahmedabad
If I mention beautiful Dargahs, quaint mosques, museums, lovely havelis and a market serving mouthwatering nihari, kulcha and tandoori chicken, you'll think that I am talking about Delhi. But no, this is not the Capital of India but the capital of Gujarat, Ahmedabad. Recently declared the first Indian World Heritage City by UNESCO, Ahmedabad holds everything that hides in Delhi along with bustling night markets, culinary culture and scattered monuments in every corner of the city Ahmedabad has something that Delhi lacks and it is the safety that makes traveling here an extraordinary affair.
Are you planning to take a trip down the capital of Garba, Fafda-Jalebi and Kites? Here is how you should plan your trip.
Explore the well-maintained heritage trail of the city.
Like Delhi, Ahmedabad evolved into a city of strategic importance during the reign of Sultan Ahmed Shah.