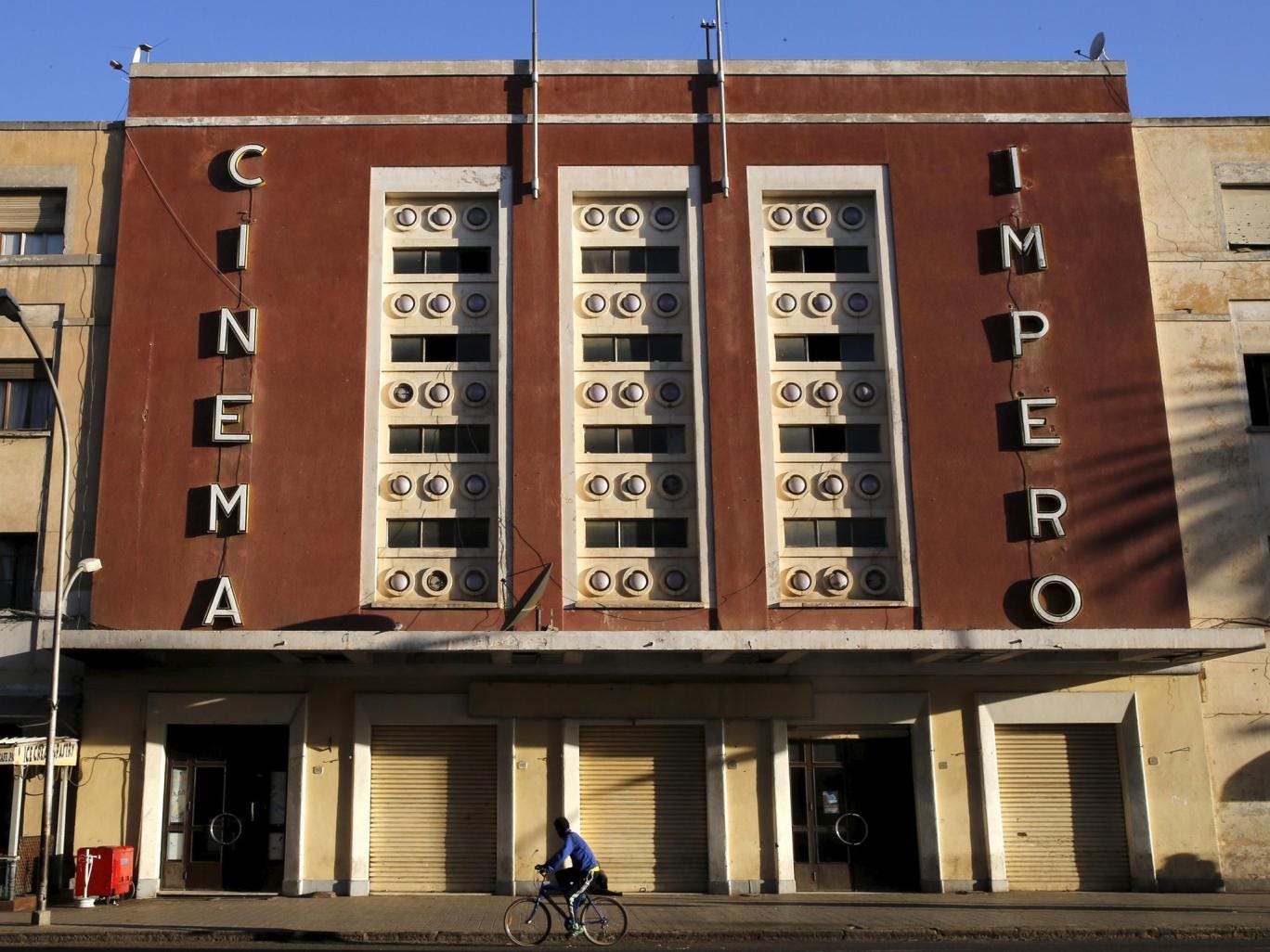 Italian architects used what had been an amalgamation of highland villages centuries earlier as an 'ideal blank canvas'.
In an often-forgotten corner of the Horn of Africa, Eritrea's capital boasts one of the world's finest collections of early 20th-century architecture – with UNESCO awarding it World Heritage Site status earlier this year
When Italy's colonial experiment in Eritrea ended in 1941, it left behind an array of Rationalist, Futurist, Art Deco and other Modernist styles in Asmara, a city whose historic heart has changed little since the Italians lived and worked there.
In following decades, conflict ravaged Eritrea, leaving the nation isolated and stifling development. But the violence bypassed the city, and the capital has never been swallowed by the kind of exapnsion that raced ahead elsewhere in Africa.