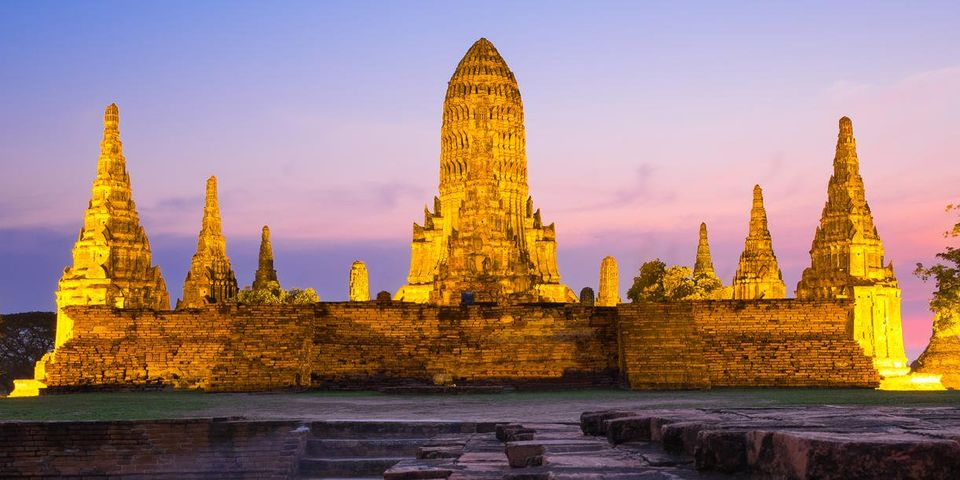 1 Ayutthaya
Ayutthaya an island between the Chao Phraya, Pa Sak And Lopburi Rivers, it's just 50 kilometers away from Thailand main City. Ayutthaya is also declared as World Heritage Site by UNESCO.
Website for info: http://www.bangkok.com
How to Reach: Catch a bus from Bangkok's Northern Bus Terminal to Ayutthaya.
2 Chiang Mai
Chiang Mai or Chiengmai is a largest city in northern Thailand and is a cultural hub, and a house of hundreds of ancient temples. People who love outdoor activities they can have trekking, rafting or elephant camps here.
Website for info: http://www.chiangmai.bangkok.com
How to Reach: You can get direct bus from city to Central, Southeast, and Northern Thailand.
3 Chiang Rai
Chiang Rai is the northernmost large city in Thailand, it is closely located to the Golden Triangle, a border area on the Mekong River where Thailand, Laos, and Burma.
Website for info: en.wikipedia.org/wiki/Chiang_Rai_(city)