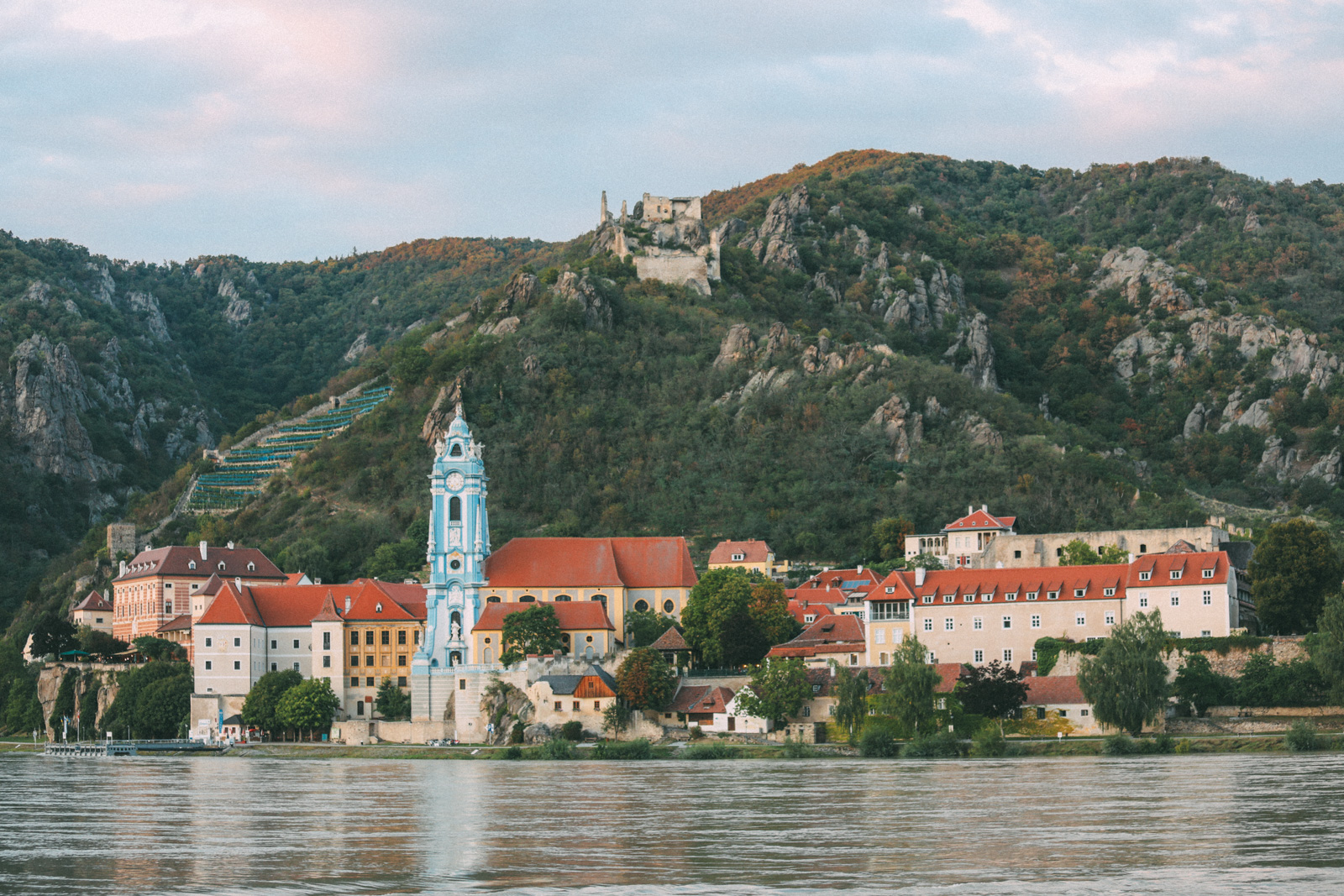 This is a contentious one. 🙂
Austria has absolutely no shortage of absolutely stunning natural sights so you're bound to find somewhere else say their valley is more beautiful but when you beauty is so renowned that it's been award UNESCO World Heritage status, you kinda know you got that title in the bag!
Despite its UNESCO World Heritage status, the valley of Wachau (with the Danube River running right through it) is not a place I'd really heard about before visiting Vienna.
Wachau is only about 1 hour away from Vienna (perhaps 1.5 hours if you stop for snacks and photos), so deciding to visit was pretty much a no-brainer.
Carrying on in our theme of wine and food, our very first stop was Weingut Holzapfel-Prandtauerhof – a restaurant, vineyard and indeed a hotel in Weißenkirchen, a small village in Wachau.