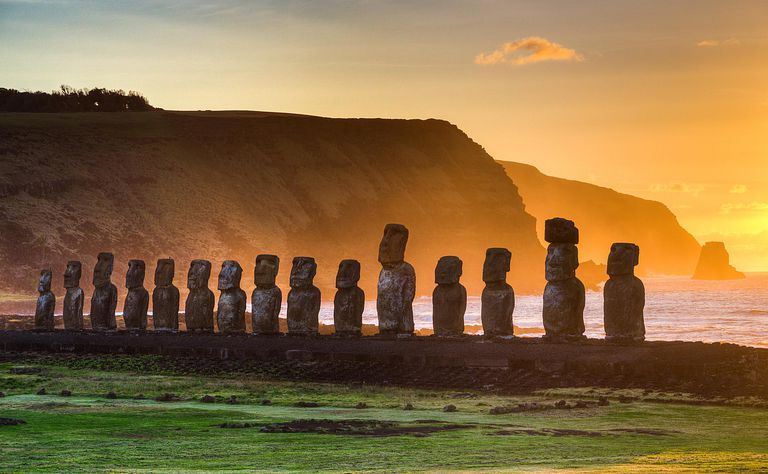 Easter Island, also called Rapa Nui, is a small island located in the southeastern Pacific Ocean and is considered a special territory of Chile. Easter Island is most famous for its large moai statues that were carved by native peoples between 1250 and 1500. The island is also considered a UNESCO World Heritage Site and much of the island's land belongs to the Rapa Nui National Park.
Easter Island has recently been in the news because many scientists and writers have used it as a metaphor for our planet.
Easter Island's native population is believed to have overused its natural resources and collapsed. Some scientists and writers claim that global climate change and resource exploitation may lead to the planet collapsing as did the population on Easter Island. These claims, however, are highly disputed.