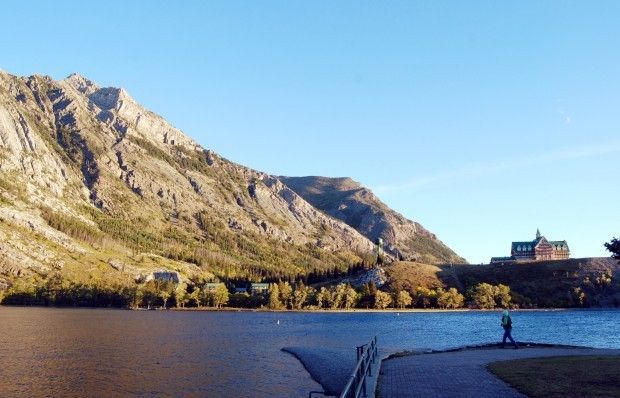 Even as evacuation orders and warnings were lifted Tuesday for some western Montana fires, Canada's fierce Kenow fire forced the closing of the Chief Mountain border crossing and threatened the historic Prince of Wales Hotel in Waterton Lakes National Park.
The park that borders Montana's Glacier National Park, remains closed "due to a significant public safety risk from severe wildfire conditions," according to Parks Canada's Kenow fire web page.
"A Goliath of a fire, with a wind that is just so, so fast," Canadian lawmaker Pat Stier told CBC News on Tuesday.
Although the Waterton Lakes townsite appears intact, according to Parks Canada, a video widely shared on social media showed the park's visitor center gutted by the fire.
The nearby Prince of Wales Hotel, completed in 1927, is the most famous building in the Park. Built by the Great Northern Railway, it was declared a Canadian National Historic Site in 1995.