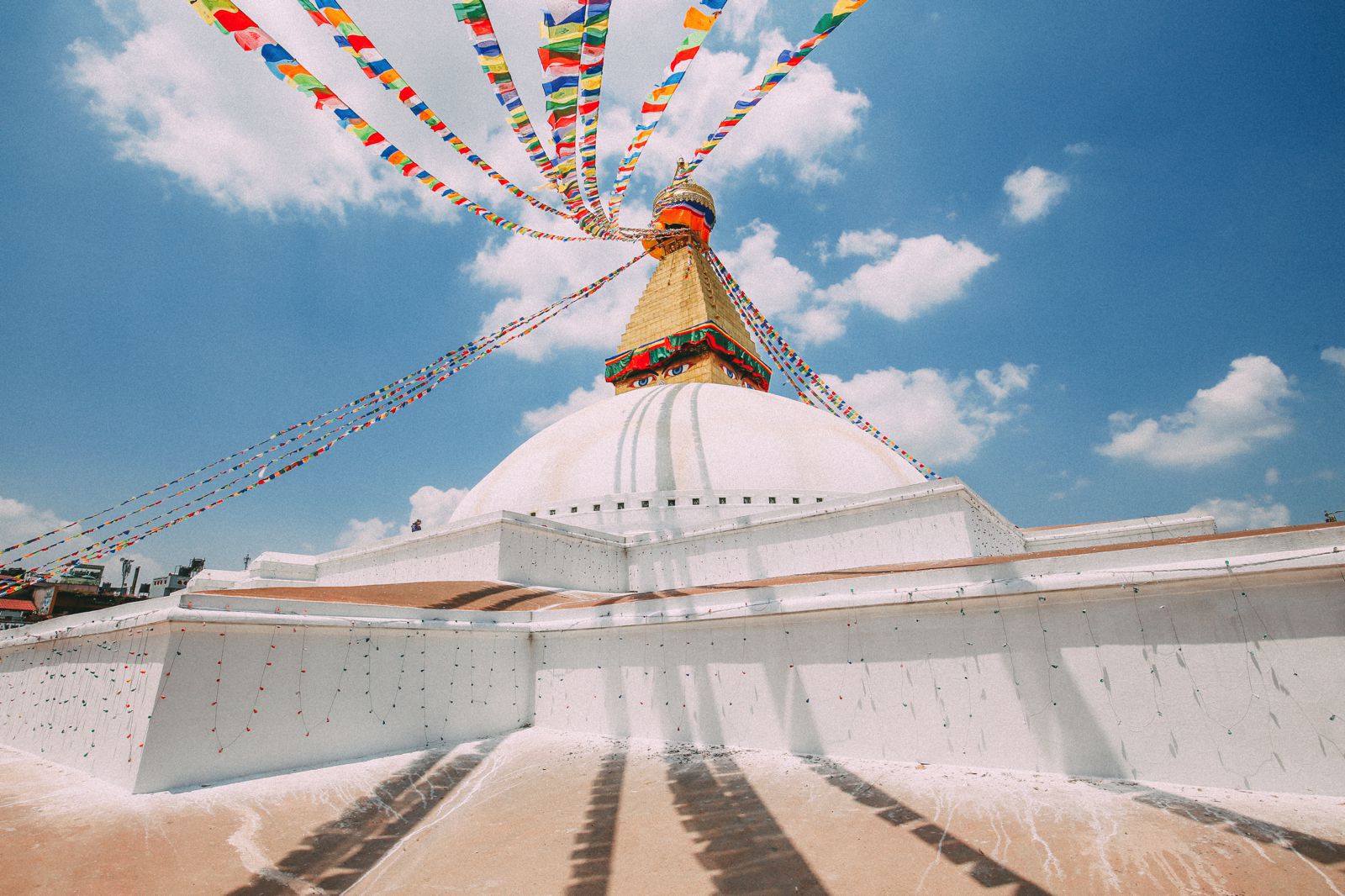 Boudhanath is one of the largest stupas in all of Nepal and a very important sight to see in Kathmandu.
It's located on the old trade route with Tibet and is now a UNESCO World Heritage site.
After making our way through the surprisingly fast-building traffic from our first stop of the day, we arrived at almost mid-day to Boudhanath Stupa.
Boudhanath is every bit as impressive as it sounds and is one of those sights in Nepal that you can see in a fairly short amount of time.
When you're here, it would hardly be surprising to see a monk or two going about their business; something we hadn't really seen the entire time we'd been in Nepal.
You can also walk around the stupa when you're here and I definitely recommend it as it's a great way to truly appreciate its size!