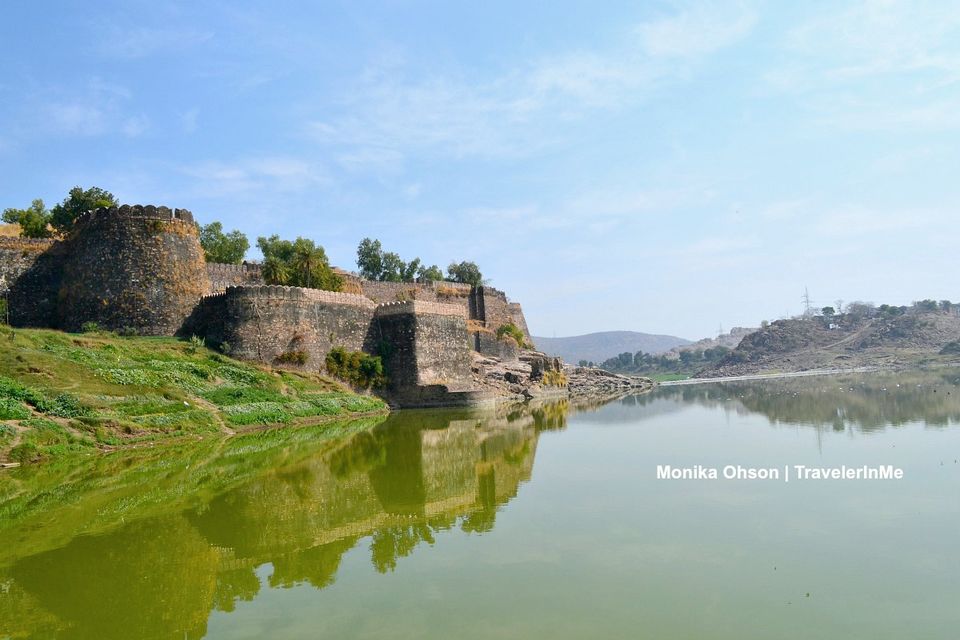 Forts & Palaces is one of the luring facts that help me narrow down my travel destination. If it is an unexplored beauty …..wow!
Hence, Jhalawar came in my travel radar for being unknown in the tourist circuit, and Gagron Fort being the undiscovered jewel. In 2013 it was included in the UNESCO World Heritage Site list, and we have a lot to thank for this. Prior to this the fort was neglected with over grown wild vegetation and illegal occupants. With UNESCO in the picture the fort is being restored to its splendor.
We had just 6-7 hrs to enjoy the hidden gems of the city and the day started at 8 am with the fort being the first destination. Located away from the city, its a wonderful example of a hill and water fort.