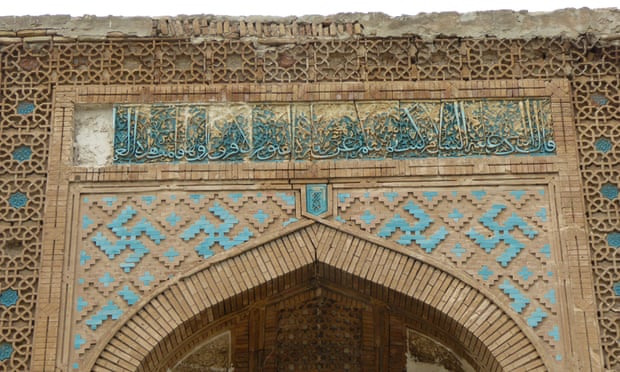 Museum contacted after large 13th-century glazed tile taken from monument in 2014 turned up for sale in Mayfair gallery.
The British Museum has helped to recover an important medieval Islamic artefact that surfaced in a London gallery after it was stolen from a monument in Uzbekistan.
The enormous calligraphic glazed tile – half a metre in height – had disappeared in 2014. Thieves left a gaping hole after they removed it from the magnificent entrance facade of a 12th-century monument, just over 12 miles (20km) from Bukhara, the Unesco world heritage site on the ancient Silk Road route.
Part of a high-relief turquoise glazed inscription, the tile was thought to have been lost forever until it surfaced in a Mayfair gallery, where it was being offered for sale.