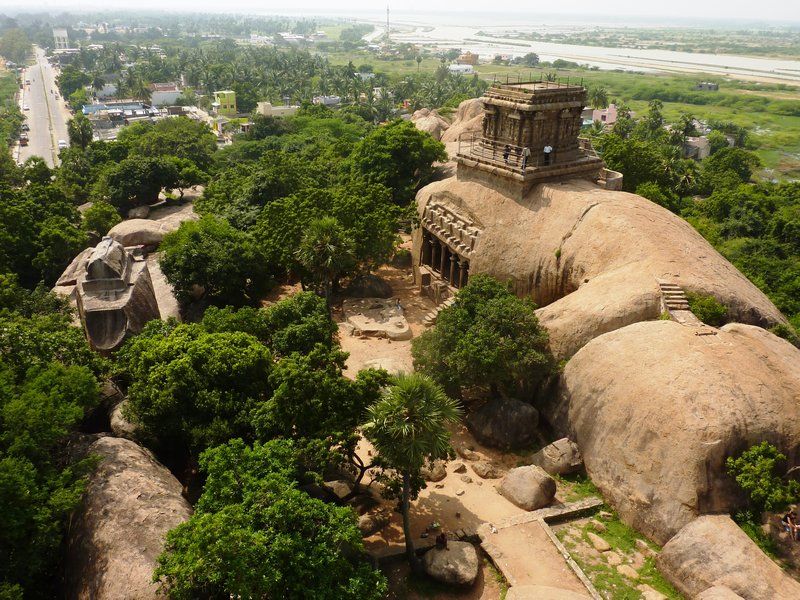 Mamallapuram, 50km south of Chennai, was the major seaport of the ancient Pallava kingdom based at Kanchipuram. The town is all about ancient archaeological wonders, salty air and coastal beauty.
A wander round the town's magnificent, World Heritage–listed temples and carvings inflames the imagination, especially at sunset.
Shore Temple:
Standing like a magnificent fist of rock-cut elegance overlooking the sea, surrounded by gardens and ruined courts, the two-towered Shore Temple symbolises the heights of Pallava architecture and the maritime ambitions of the Pallava kings. Its small size belies its excellent proportion and the supreme quality of the carvings, many now eroded into vaguely Impressionist embellishments. Built under Narasimhavarman II in the 8th century, it's the earliest significant free-standing stone temple in Tamil Nadu.
The two towers rise above shrines to Shiva and their original linga captured the sunrise and sunset.