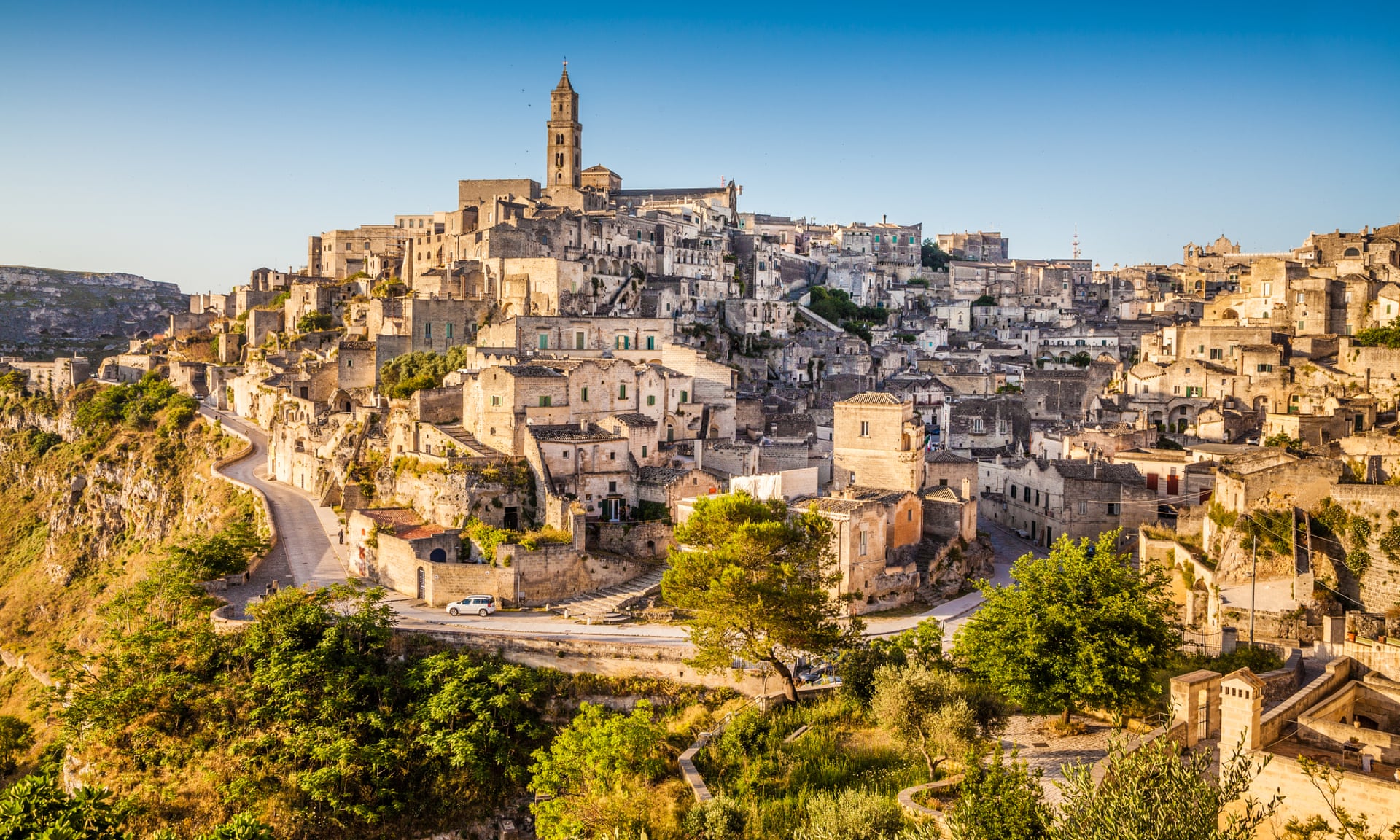 One of Italy's most deprived cities – so lacking hope that God was said to keep well away – is now an Airbnb hotspot and set to be European capital of culture.
There is a sense of shame as Luigi Plasmati, 89, recollects growing up amid chronic poverty in a crammed cave in Matera, an ancient, bruised city in Italy's southern Basilicata region.
"It was brutal," he said. "There were families of maybe nine or 10 children, sleeping next to mules and pigs. We were dying of hunger."
Less than 70 years ago some 15,000 people, mostly peasants and farmers, were still living in grottoes carved out of limestone that dated back to Matera's prehistoric era: dank dwellings with no natural light, ventilation, running water or electricity. Disease, particularly malaria, cholera and typhoid, was rampant.