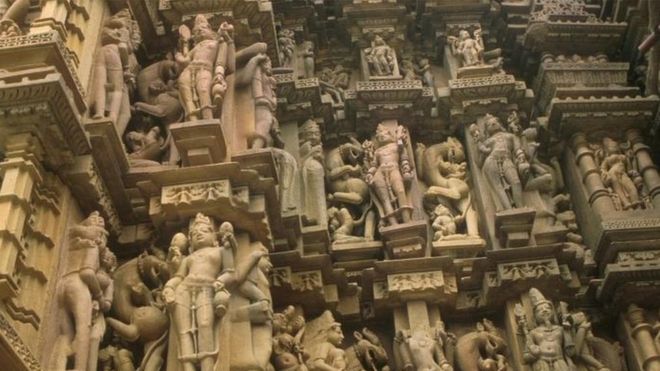 Some social media users in India are seething over a Hindu group's demand to ban a famous ancient book on love and sex in temples which are widely known for their erotic sculptures.
The leader of the little-known Bajrang Sena group was outraged at the reading material being hawked inside the world-famous Khajuraho temples.
"These temples have religious significance…. How can you allow Kamasutra to be sold in the sacred premises?" Jyoti Agarwal told the Hindustan Times. "What sort of moral values are we passing on to our younger generation?"
The group asked the police to step in, arguing that selling the book in a holy place is an affront to Indian culture.