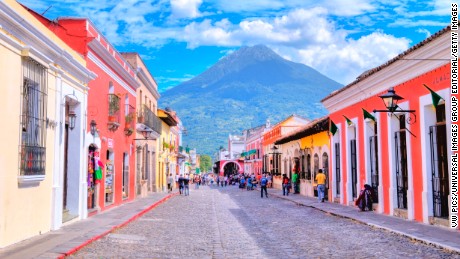 In a world where phones offer a filter, sticker or effect for every photo, images can become more dramatic than the real thing.
But there are still places that even Photoshop can't improve on, where nature's palette concocts colors that seem unreal, or where designers have turned ordinary neighborhoods into wonderlands.
Here are 25 of the world's most colorful places. No filter necessary.
1. Great Barrier Reef, Australia
Large enough to be seen from space, the colors of the Great Barrier Reef are glorious enough to challenge Pixar animators.
The coral reefs and islands stretch 2,300 kilometers long, but it's not just the coral that delights.
The fish add swirls of their own hues as they feed and make their homes there. The reef has become less colorful, though, as warming seas have killed off the coral which are profoundly attuned to ocean temperatures.