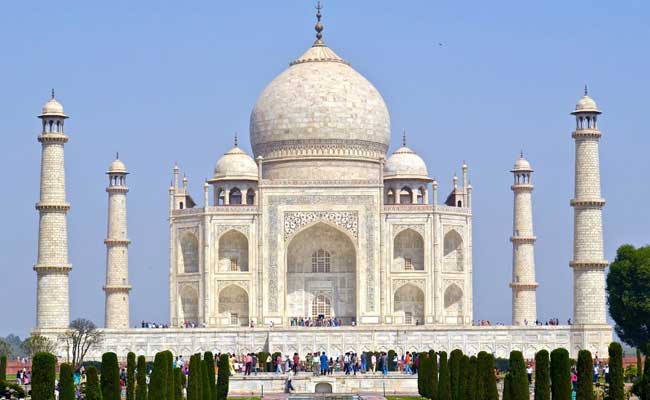 Is the Taj Mahal, accepted as one of the sevenwonders of the world, a symbol of India? Uttar Pradesh Chief Minister Yogi Adityanath appears to have reservations. In Bihar's Darbhanga for a function to mark three years of the Narendra Modi government, the Chief Minister commended the Prime Minister's practice of gifting Bhagwad Gita and the Indian epic Ramayan to foreign dignitaries.
In this context, he said earlier, Presidents and Prime Ministers of India would gift souvenirs.
 "The gifts given to them were Agra's Taj Mahal or some minar that has no connection with India's culture or heritage," said the 45-year-old saffron-robed Chief Minister.
"This is the first time this has happened that when India's Prime minister Narendra Modi goes abroad, or any foreign president visits India, he is gifted the Shrimad Bhagavad Gita or Ramayan," he said.