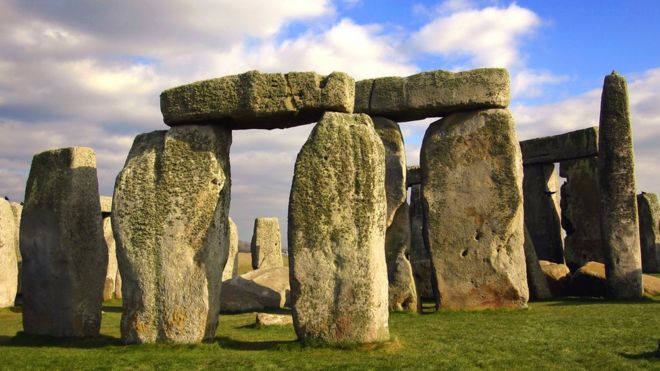 A controversial plan to build a tunnel at Stonehenge should be reconsidered, a Unesco report has recommended.
The report says a short tunnel could damage the World Heritage Site and a bypass above ground or a longer tunnel should not be ruled out.
The findings will be presented to the World Heritage Committee next month.
In January, plans for a 1.8-mile (2.9 km) dual-carriageway tunnel were finalised by Highways England, and a public consultation was launched.
Key points in the draft decision responding to the report, released ahead of the World Heritage Committee meeting, include:
The 2.9 km tunnel would cause "adverse impact" on the Outstanding Universal Value (OUV) of the site
The portals at each end of the tunnel would have visual impact, but the extent of new roads within the site is of greater concern