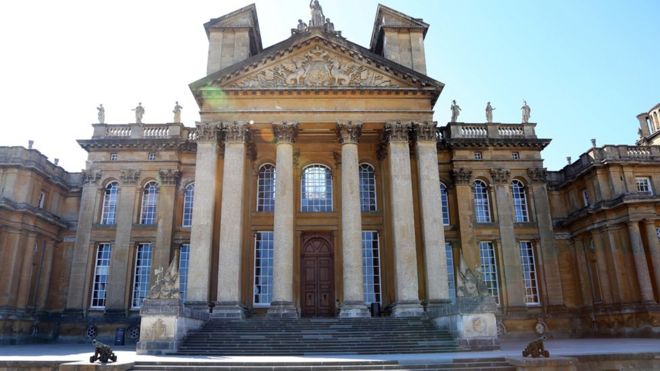 A series of underground vaults have been discovered by stonemasons working at Blenheim Palace.
The 18th Century palace in Oxfordshire is a World Heritage Site and the birthplace of Sir Winston Churchill.
The vaults were revealed during work to restore the north steps, which are used by visitors to the house.
Historic Buildings and Conservation Surveyor at Blenheim Palace, Richard Bowden, said it was a "surprise" to find the vaults that support the steps.
Mr Bowden said their purpose, beyond acting as a support, was "not apparent", and that further investigations were planned.
The restoration of the steps cost £350,000 and was ordered following a survey which showed the stone slabs were slowly spreading apart.
The work, which is part of a continuous programme of restoration, is now complete and Blenheim Palace said the entrance was in use again.