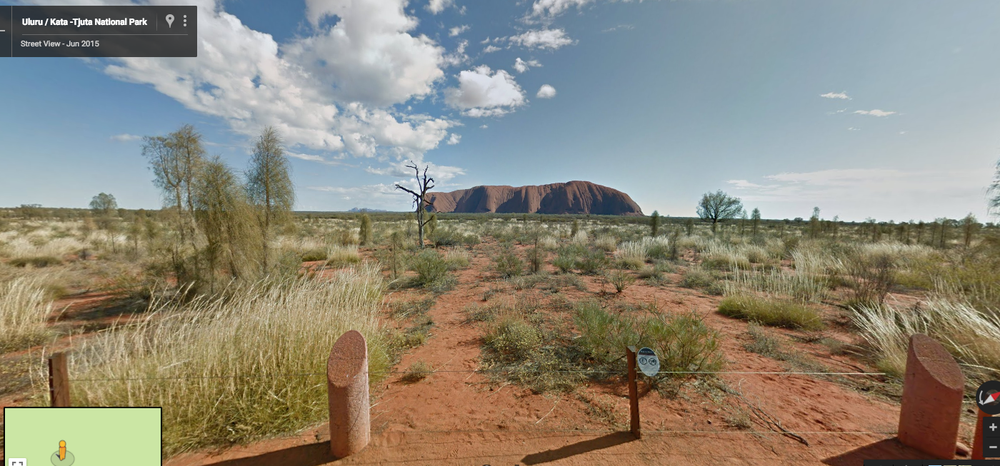 In the heart of Australia's red center lies the UNESCO World Heritage site, Uluṟu-Kata Tjuṯa National Park. It is deeply sacred to the Aṉangu people, who have lived there for more than 30,000 years. It's also home to a wide range of species—21 mammals, 73 reptiles, 178 birds—and Australia's most iconic natural landmark, Uluṟu.
Starting today, people across the world will be able to visit Uluṟu-Kata Tjuṯa National Park on Street View, walk on the desert sand and enjoy the vibrant hues of the rock—from ochre to rust to wild plum and charcoal.
Standing 348 m (1,142 ft) high, and with a total circumference of 9.4 km (5.8 mi), the immense scale, colors and contours of Uluṟu stir a sense of reverence. While visually and geologically extraordinary, the physical features of Uluṟu hold a deeper meaning for its traditional owners.