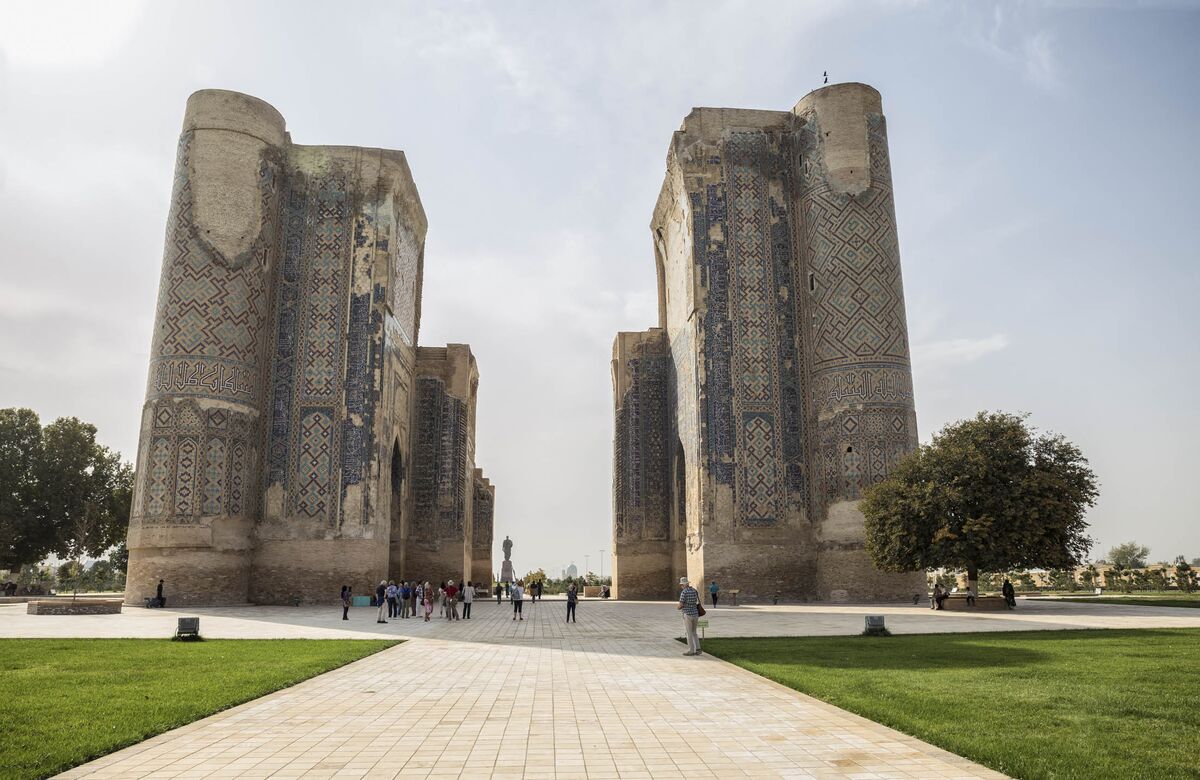 Shakhrisyabz, Uzbekistan is the site of the Temurid Empire's summer palace; it has endured war, earthquakes, and flooding. It might not survive the tourists.
The silk road city Shakhrisyabz in what is now southern Uzbekistan reached its cultural and architectural peak in the 14th and 15th centuries, when Amir Temur, founder of the Temurid empire, chose it as the site for Ak-Saray, his massive summer palace.
At the time, the city (pronounced shah-ree-shabz) was one of the main hubs of the most expansive military power in the world, with an empire stretching from the Mongolian steppe to modern Turkey. Temur's palace reportedly had a pool and fountain on its roof, with towers more than 230-feet tall.