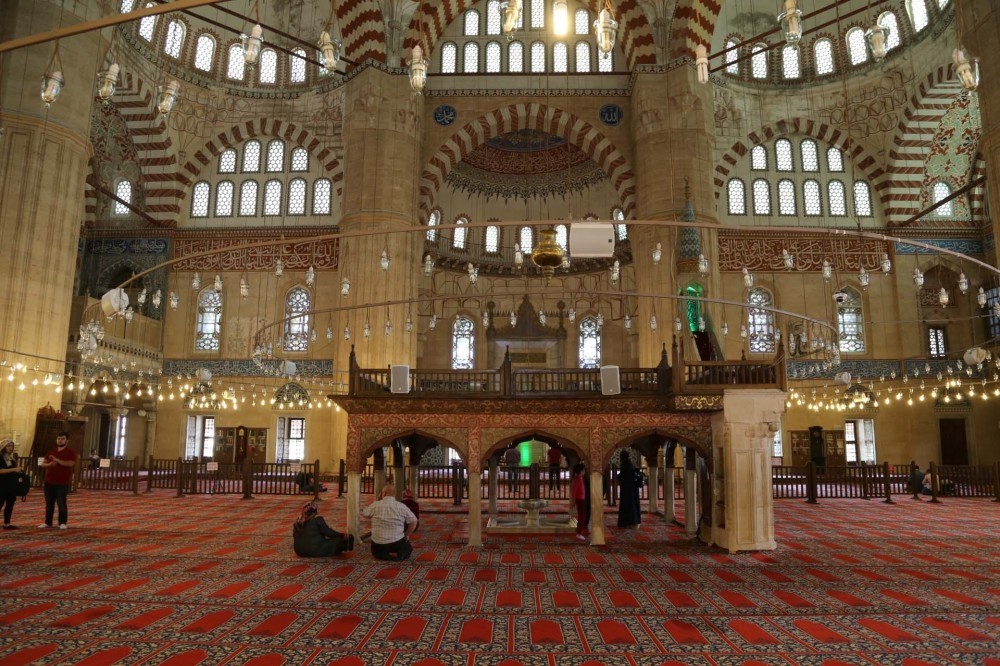 Selimiye Mosque, a masterpiece of Mimar Sinan's mastery period as well as Ottaman-Islamic civilization, is admired for new meanings attributed to its structure and its architecture
It is rumored that Prophet Muhammad appeared in a dream to Ottoman Sultan Selim II and pointed to Edirne to build the Selimiye Mosque; thus, Selim ordered the structure to be built in Kavak Square.
It took six years to construct the Selimiye Mosque, which was designed by Mimar Sinan. He called this work of art, which he built for the 11th Ottoman Sultan Selim II, "My masterpiece." It is unsurpassed in terms of architectural and aesthetic value and was built at a time when Turkish-Islamic civilization had reached its peak in the Ottoman Empire. The historic mosque is admired by visitors and art historians and has tremendous significance.