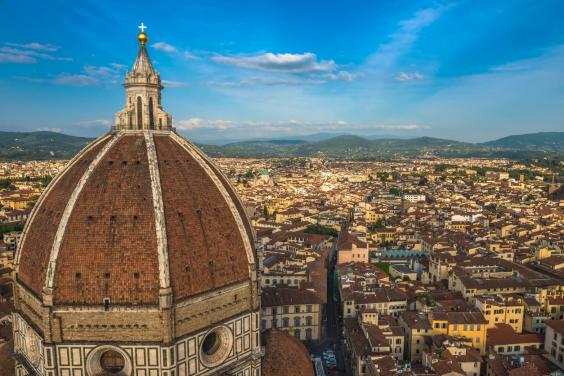 High pressure approach taken by city's mayor
Tourists in Florence were hit with a wet warning by the city's mayor yesterday as part of a crackdown to restore 'decorum' at historic sites.
Visitors to Florence's Santa Croce basilica were ordered to stop snacking on the steps before a squad of street cleaners hosed them down. The move has been introduced to prevent people picnicking at the Renaissance jewel, as growing numbers of tourists have led to trails of rubbish lining the streets.
"By washing the steps every lunchtime we hope they will be too wet for tourists to lounge on, but we also hope the cleaning will encourage tourists to treat them with more respect," a city spokeswoman said. "We don't aim to hose down the tourists themselves."