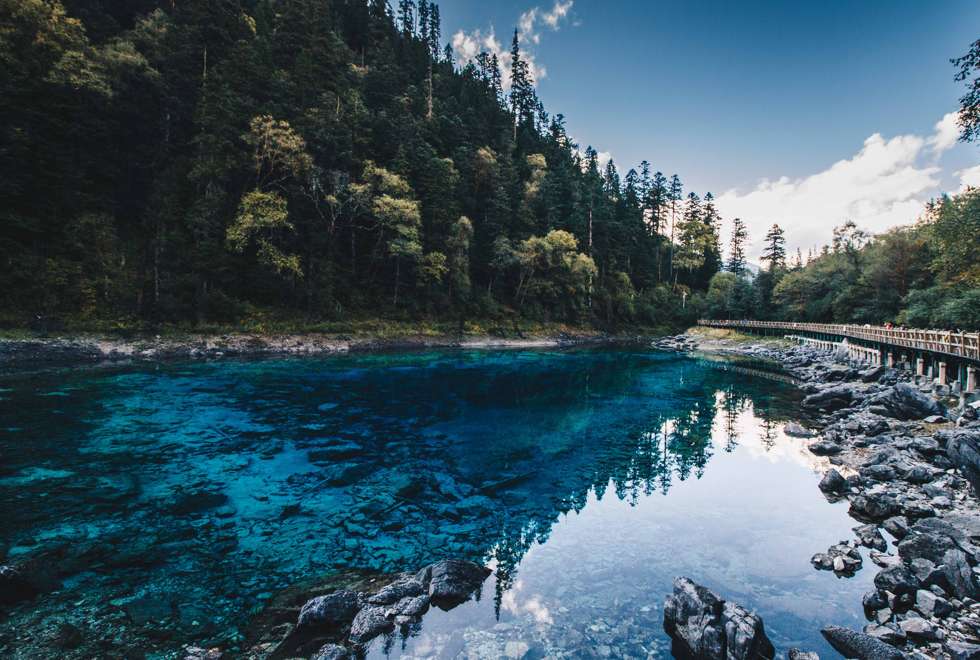 With its azure lakes, waterfalls and –yes, it's true – glorious solitude, the Unesco World Heritage site and World Biosphere Reserve in southwest China is a heavenly place for a walk.
Solitude was the last thing I expected to find in Jiuzhaigou national park. The 72,000 hectare reserve is renowned for its fairy-tale landscapes, drawing tens of thousands of visitors every day from all corners of China and beyond.
Located in Sichuan province, 400km north of Chengdu, Jiuzhaigou – named after the nine Tibetan villages scattered throughout the park and, since 1992 a natural Unesco World Heritage site – is lauded as being heaven on Earth by some of those who have seen its crystal-clear lakes and travertine waterfalls.