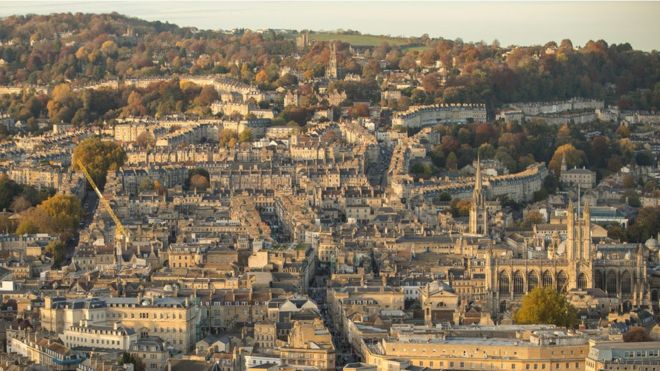 An exhibition of plans for cable cars in Bath has been cancelled because of a protest planned by opponents.
Organisers Curo were seeking feedback on the scheme, which proposes a cable car between its housing development Mulberry Park and Bath Spa station.
It apologised for the cancellation saying the decision was made by the venue, Southgate Shopping Centre.
Campaigners say the area, which is at the top of a steep hill, is already accessible for bikes and walkers.
'Size of a bus'
When the exhibition was scrapped opponents gathered in Widcombe to protest against the project.
No formal planning permission has yet been sought by Curo, who claim the cable car would help people with mobility problems get around the city more easily.