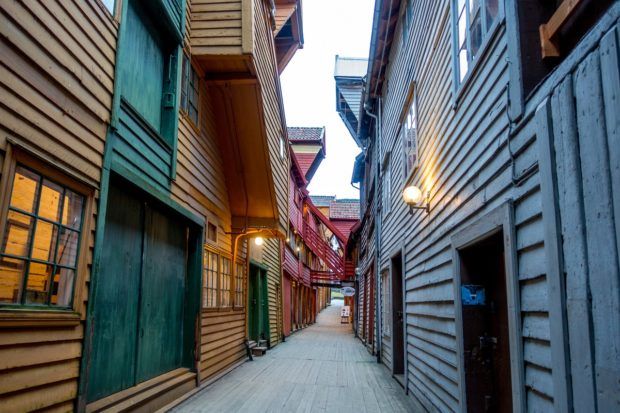 The hills, fjords, and harbor of Bergen, Norway, make it the ideal destination for a weekend in this beautiful country. Bergen exudes so much charm and small-town feel, you'd never know it's actually Norway's second largest city. For many visitors, a sunny day in Bergen is like a unicorn, but we lucked out and had fantastic weather for most of our time here which allowed us to explore all the great things to do in Bergen. Here's a look at some of our favorites.
Visit the fish market
Of course, given our obsession with markets, Bergen's bustling fish market was our first stop. From king crab to live lobster to fish and chips, you can find almost anything seafood-related in this harbor-side space.
In the off-season, head inside to wander the displays of edible treats and have a sit-down meal at one of the eateries.