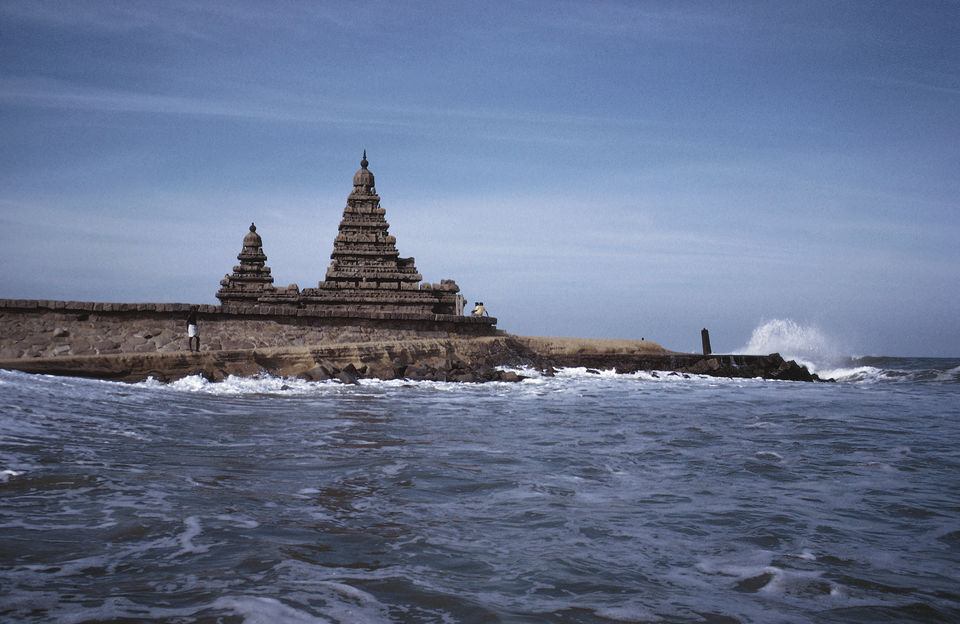 Mahabalipuram, as the name sounds there is magnificence within. Art and culture in here takes us several hundred years back, why not! this being one among UNESCO's world heritage centre. Mahabalipuram once called as Mammallapuram was built in the 7th century A.D. by Pallavas.
A quick snap of the shore temple:
Location:
– 60 kms from Chennai, TamilNadu
– 99 kms from Pondicherry
Whats famous here
– Pancha Rathas (Five Chariots) – five monolithic pyramidal structures named after the Pandavas (Arjuna, Bhima, Yudhishtra, Nakula and Sahadeva) and Draupadi. Each of these is carved from one single large piece of stone.
– Thirukadalmallai, the temple dedicated to Lord Vishnu.
– Descent of the Ganges or Bagiratha's Penance – a giant open-air rock relief
– Varaha Cave Temple – a small rock-cut temple dating back to the 7th century.
– The Shore Temple – a structural temple along the Bay of Bengal
– The Mahabalipuram Beach