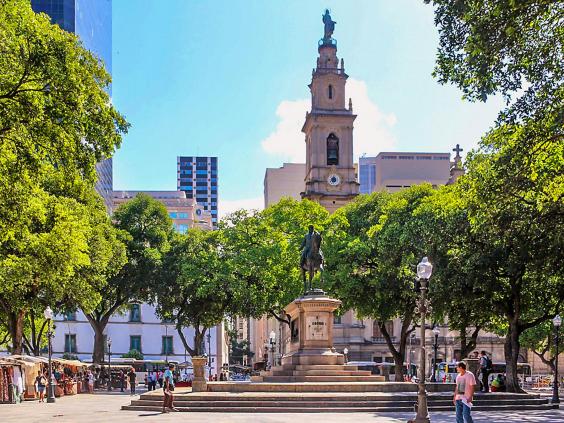 When Rio de Janeiro trumpeted its regeneration of the port area for the Olympics last year, few people realised it was at the expense of the city's black heritage. Kiratiana Freelon reports on what locals are calling the systematic whitewashing of Rio's past.
Rising from the waters of Guanabara Bay, the Museu do Amanhã, or Museum of Tomorrow, is Rio de Janeiro's most visited museum. Santiago Calatrava designed it; it cost $100m to build, was heralded as one of the main draws for Rio in the run-up to last year's Olympic Games, and has been credited with the regeneration of the entire port area.
One mile west of the much Instagrammed building stands another museum. Few visitors hear of the Instituto Memória e Pesquisa Pretos Novos, or IPN.