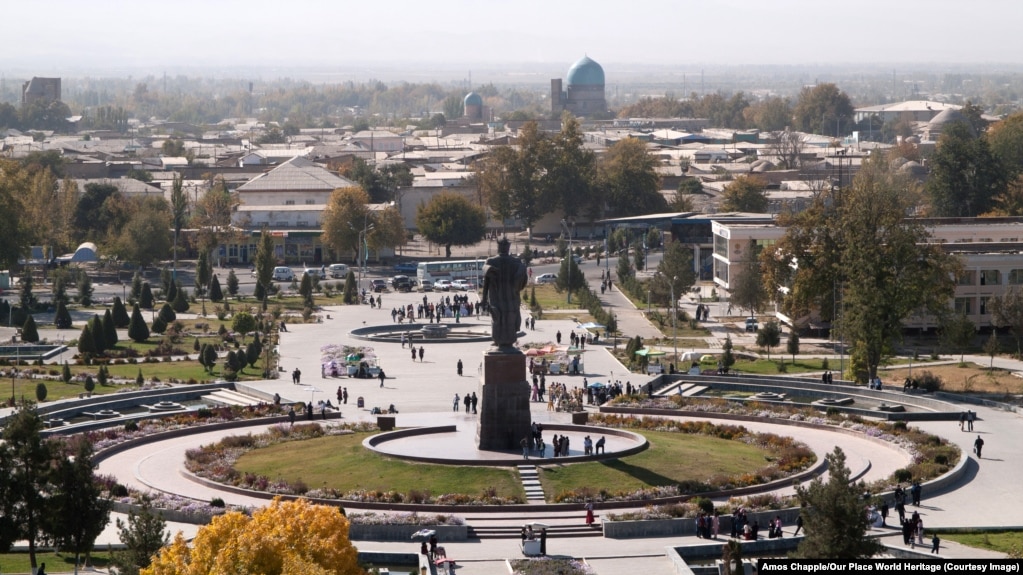 In its haste to build a national identity and squeeze more tourism income out of its ancient past, Uzbekistan may have killed the goose that lays the golden eggs in the ancient southeastern city of Shahrisabz.
A state plan aimed at developing tourism has led to the bulldozing of a two-kilometer, 70-hectare swath through the heart of Shahrisabz's medieval residential quarters — an area that is listed as a UNESCO World Heritage site.
Now the city now risks losing its coveted status, as the UN agency that promotes cultural awareness and heritage preservation mulls how to prevent further damage.
Uzbekistan's government ordered the work in Shahrisabz to begin in 2014, under the now deceased President Islam Karimov.