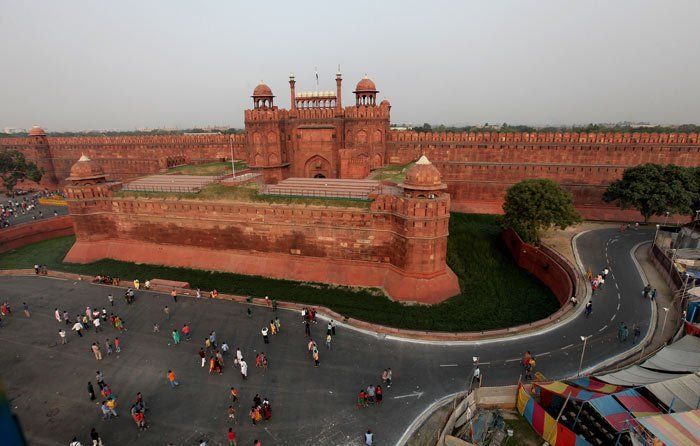 Delhi the capital city of India, one the most happening place in India for tourists from all over the world. This blog features what Delhi has to offer with respect to History.
Red Fort
The Red Fort is a historical fort in the city of Delhi in India. It was the main residence of the emperors of the Mughal dynasty for nearly 200 years, until 1857. It is located in the center of Delhi and houses a number of museums.
Constructed in 1639 by the fifth Mughal Emperor Shah Jahan as the palace of his fortified capital Shahjahanabad, the Red Fort is named for its massive enclosing walls of red sandstone and is adjacent to the older Salimgarh Fort, built by Islam Shah Suri in 1546.