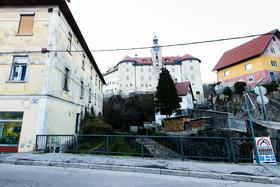 Old Slovenian towns and cities, which are proud of their treasures, are connected under the Association of Historical Cities of Slovenia.
The Association of Historical Cities of Slovenia was founded to foster cooperation among like-minded towns, cities, individuals and companies, and its members are well aware that the old, historical centres of such places are both artistic treasures and tourist attractions. We thus strive to maintain everything our ancestors created over the decades, centuries, and even millennia, as this represents an evolving record of their lives, daily work and creativity. All this with one goal – to preserve everything that gives our country its soul.
Each of the historic towns and cities tells its own special story. A story that is created every day and all year round.