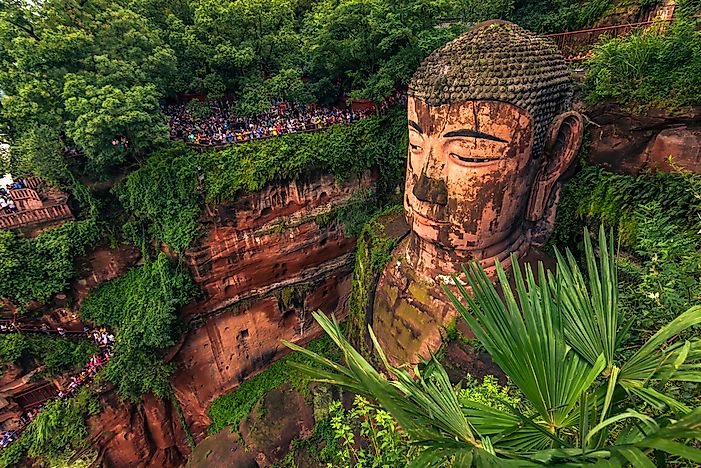 Here is a list of some of the tallest, oldest, most spectacular, and historically significant statues of Lord Buddha.
11. Leshan Giant Buddha
The Leshan Giant Buddha is a splendid and awe-inspiring 233 feet tall statue depicting Maitreya, a form of future Buddha. The statue is carved out of a cliff face, and lies at the confluence of three rivers in China's Sichuan province. The Leshan Giant Buddha was built between the years 713 and 803 and continues to draw tourists to this date. It has been declared a UNESCO World Heritage Site for its historical and archeological significance. Legend says that the construction of the Leshan Giant Buddha was initiated by Chine monk, Hai Tong who believed that the Buddha would calm the turbulent waters of the river and thus protect the vessels traveling down it.