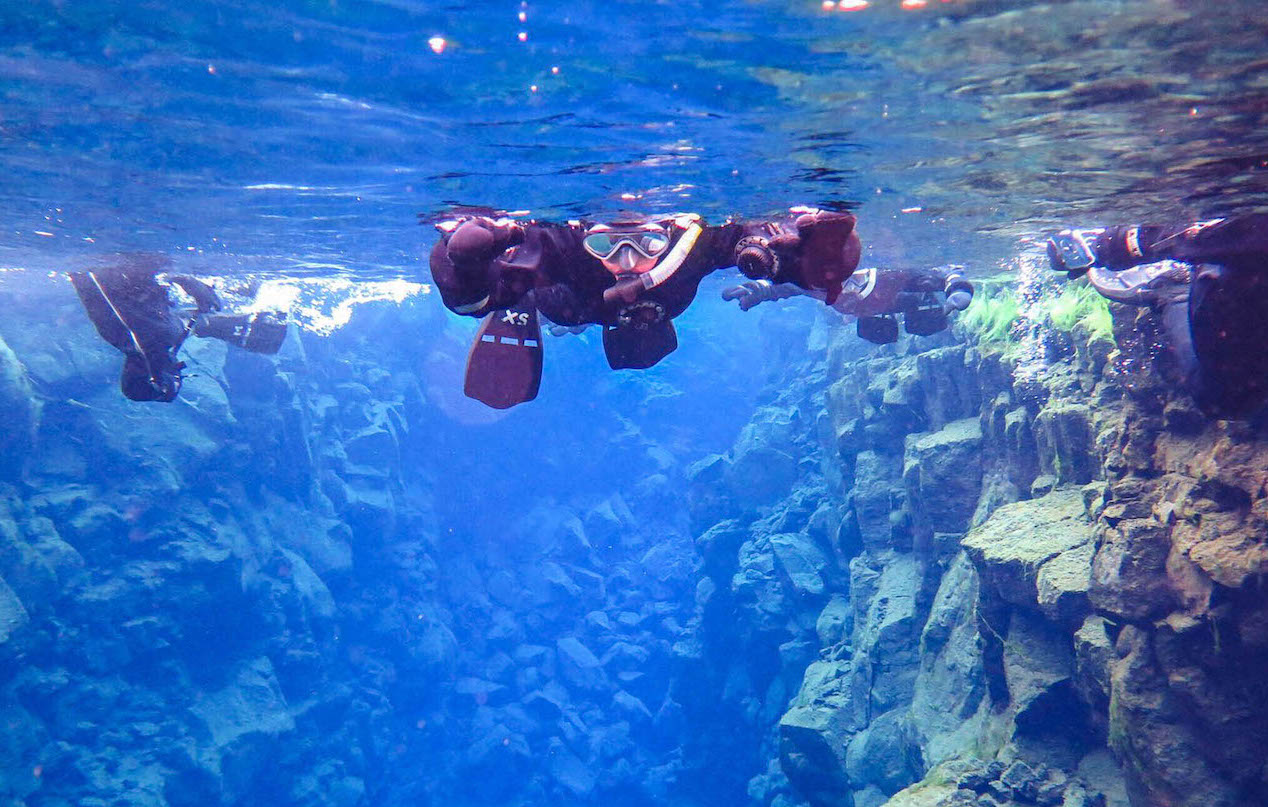 THE EARTH IS BROKEN into several gigantic landmasses, or "tectonic plates". The Mid-Atlantic Ridge separates the Eurasian tectonic plates from North American tectonic plates.
While about 90% of these tectonic plates (including the Mid-Atlantic Ridge) are usually an under-ocean phenomenon, there are a few rare places on Earth like Thingvellir National Park in Iceland where the plates extends above sea level, giving us an incredible opportunity to witness them with our own eyes as you can see from the picture we took above.
Getting there
The dive (or snorkel) is located in the Silfra fissure, in the middle of Thingvellir National Park. Thingvellir is also a UNESCO World Heritage Site. Whether you are just doing a stopover in Iceland or have set your base at Reykjavik, you don't have to take a big detour for this adventure.