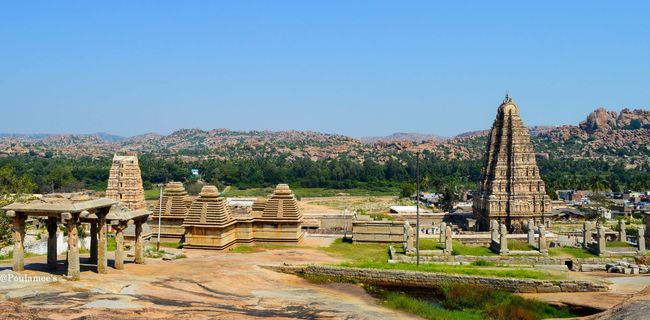 It has been a while I haven't updated my travel dairy. But I somehow feel I should pen down the memories of my travel to Hampi.
Hampi was in my wishlist from the time I started exploring southern India. 2016 was high time I get that checked. With not much of thoughts me and my friend decided to explore Hampi.. An UNESCO world heritage site in India.
Hampi is an ancient village in the south Indian state of Karnataka. It's dotted with numerous ruined temple complexes from the Vijayanagara Empire.The ruins are now a UNESCO World Heritage Site. Also, it is believed that Hampi in its earlier avatar of thousands of years ago (roughly at around 4,000 B.C.) was the city of Kishkinda.