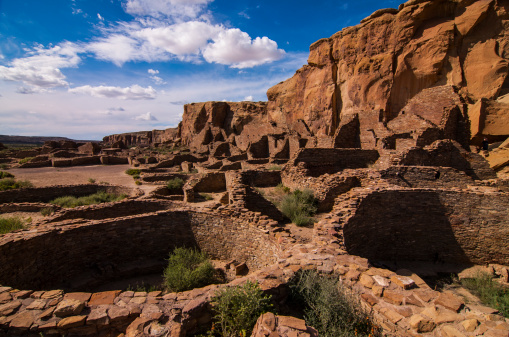 The trade and cultural hub that was Chaco Canyon might not have been a good place to grow crops.
The ancient civilisation inhabiting Chaco Canyon in New Mexico may have imported maize to feed its very large population, a study has revealed. There might not have been enough rain to grow maize or beans for the population to be self-sufficient.
Between 800 and 1250, the advanced Pueblo culture occupied a vast region in the south of the US. Chaco Canyon was the most important trading and cultural hub for these people, and the home of many of them. Around 1100 AD, it is thought that several thousand people lived in Chaco Canyon.
Many sophisticated buildings from this era – including a ceremonial centre unlike anything constructed before or since – still stand.