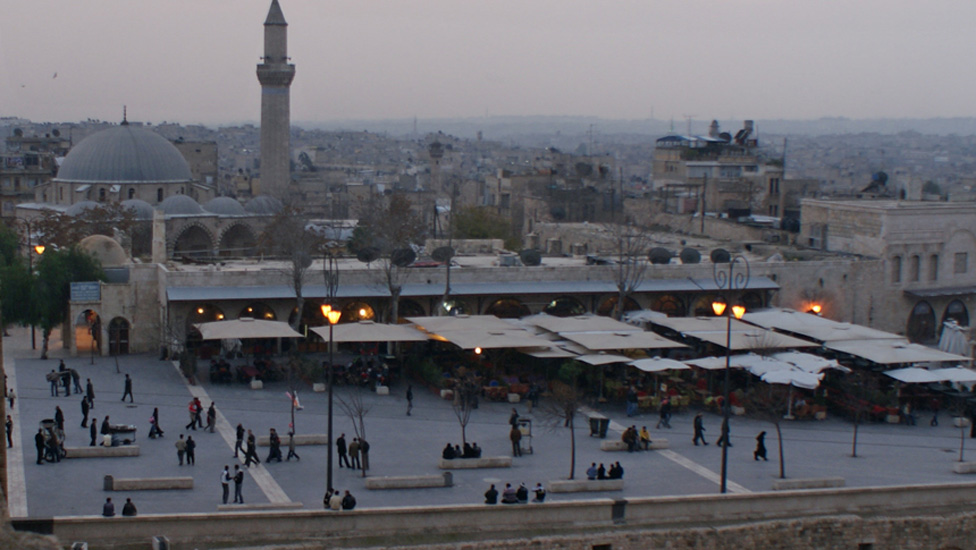 Aleppo, Syria's second city, was once the country's commercial and industrial hub, as well as a major regional tourist destination.
But four years of war have left large parts of the Old City – designated by Unesco as a World Heritage site – in ruins.
As the evacuation of the rebel-held eastern areas nears completion and government forces take full control of the city, pictures have begun to emerge of the devastation.
Citadel
The 13th century Citadel of Aleppo is one of the city's most iconic landmarks, but the war has left it badly damaged inside and out.
Syrian government soldiers used the citadel as a defensive stronghold and, as a result, it frequently came under fire from rebel fighters.
Umayyad mosque: 6 Oct 2010, 17 Dec 2016