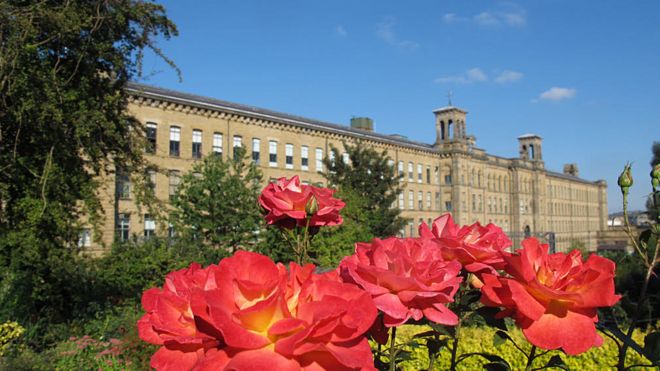 Descendants of a Victorian philanthropist have opposed plans for a business park on the edge of the village founded in his name.
Relatives of Sir Titus Salt, who established Saltaire, near Bradford, have said the proposed development would be a threat to the site's heritage.
Their intervention came on the 15th anniversary of the village' being designated a UNESCO World Heritage Site.
Developer KDPS said the project "would substantially enhance" the area.
Saltaire was built by Sir Titus in the 1850s and provided housing and other facilities for the 3,000 workers at his woollen mill.
It is surrounded by countryside and is the starting point of a walking trail through the Yorkshire Dales.
'Open season'